Upcoming Course Dates: TBC
Contact us to book: sales@fosterfreeman.com
RECOVER fingermarks once considered gone forever
2-day practical training course to enable delegates to recover fingermarks once thought gone forever.
Upcoming Course Dates: TBC
Contact us to book: sales@fosterfreeman.com
Learn the cutting edge technique that uses an innovative chemical vapour fuming process to develop fingerprints on a range of difficult surfaces including those that have been exposed to extreme heat (discharged bullet casings, for example) and items that have been washed 'clean' in an attempt to prevent identification.

During this hands-on training course, delegates will be introduced to the RECOVER LFT and will learn how to use it within their field.
Revolutionary New Technology for the Development of 'Impossible' Fingerprints.
Contact sales@fosterfreeman.com or register below:
Course Details
Led by our team of fingerprint recovery experts, training will include a mix of guided practical sessions, interactive presentations, and group discussions across the field of forensic science.
At the end of the course, a brief assessment will demonstrate the progress of the group before
returning to duty armed with powerful new knowledge and techniques.

Lunch and refreshments will be provided
Duration:
2 Days
Level:
Intermediate
Products:
RECOVER LFT
Location:
foster+freeman
Evesham, UK

Customer Site
Delegates:
4 – 6
Language:
English
(translator optional)
Assessment:
Written/Practical
Course Content
Course Outcomes
Course Aim:

Delegates will gain the necessary knowledge to allow them to effectively RECOVER fingermarks once thought gone forever.

Trainee objectives:

By the end of the sessions, delegates will gain an understanding of…
The RECOVER System
How to operate their RECOVER
How to use RECOVER to recover fingermarks from difficult surfaces
Basic fingermark photography techniques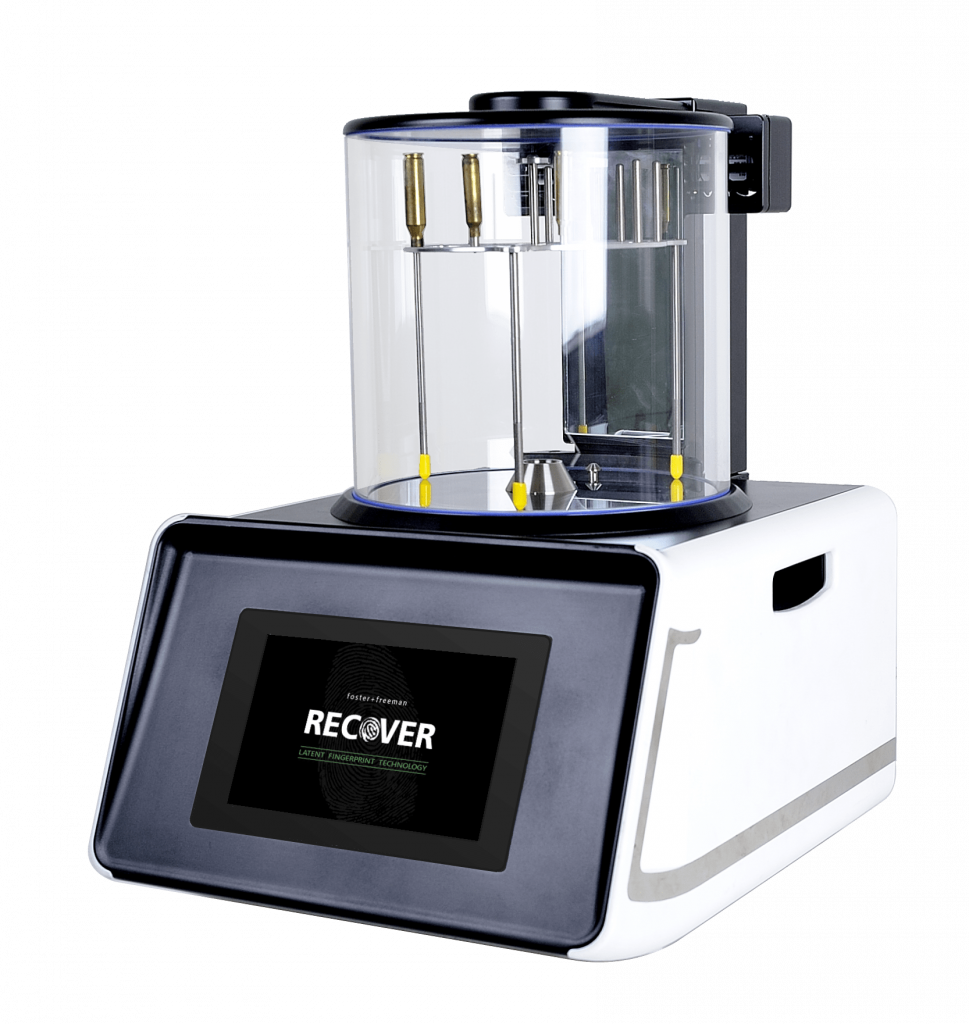 Need to RECOVER difficult fingermarks?
Register Now