Crime-lite

®

ML PRO

Rasche forensische Triage für die Anforderungen viel beschäftigter Forensiklabors

Die Crime-lite ML PRO ist das erste einer neuen Generation von Tools zum Beweismittelscreening, welche die Anforderungen viel beschäftigter Forensiklabors erfüllen, die große Mengen von Beweismitteln verarbeiten müssen.
Verbesserte Laboreffizienz
Suchen und Erkennen von DNS enthaltenden Beweismitteln
Gegenstände unter UV‑, sichtbarem und Infrarotlicht untersuchen, um Beweismittel zu finden. Die ML PRO mühelos über Beweismittel bewegen und mit einem Klick automatisierte Suchen durchführen oder die Lichtquelle und Filterkombinationen über die manuelle Steuerung auswählen.
UV‑Vis‑IR‑Bilder aufnehmen
Über eine Vis-/IR‑empfindliche Kamera mit intelligenter Optik Standbilder in hoher Qualität aufnehmen. Heranzoomen und grundlegende Bildoptimierungen einschließlich Belichtungssteuerung und Bildinvertierung durchführen, um Beweismittel zu finden, die sonst unentdeckt geblieben wären.
Beweismittel markieren und Berichte erstellen
Interessante Bereiche finden und digitale Beweisbilder mit Text und Formen markieren. Berichte in Gerichtsqualität inklusive Beweismittelkette, Kontextbildern, direkten Vergleichen und von der Software generierten Skizzen erstellen.
Anwendungen
Ob auf dem Labortisch oder an der Wand montiert – durch die Multispektralfunktionen der Crime-lite ML PRO werden das Erkennen und Markieren von Körperflüssigkeiten und anderen Arten von forensischen Beweismitteln so einfach wie nie zuvor. In Kombination mit der automatisierten Filterauswahl steht Ihnen ein äußerst leistungsstarkes Labortool für rasche forensische Untersuchung und Screening zur Verfügung.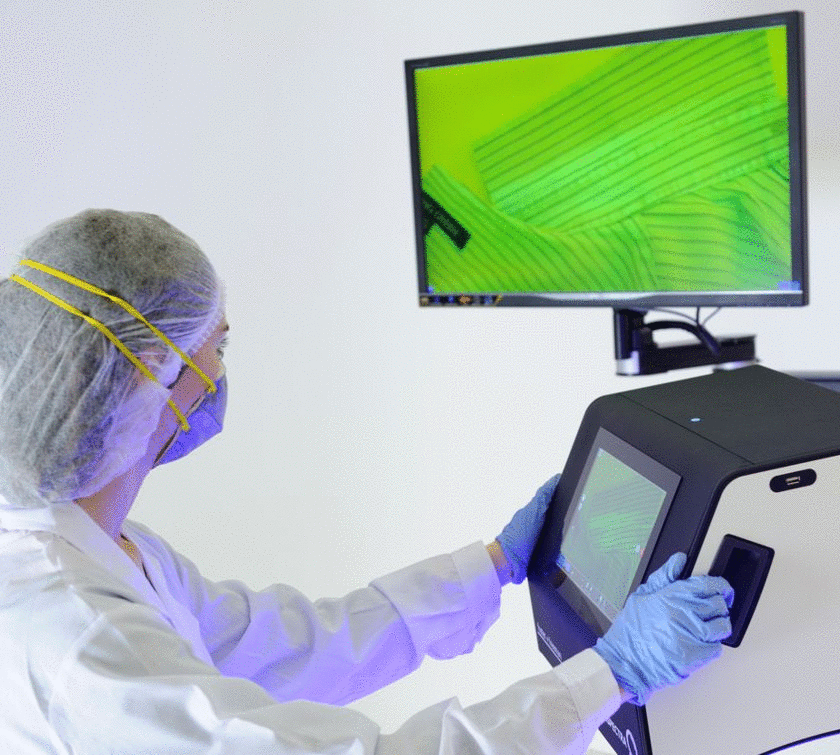 Die Multispektraluntersuchung von Beweismitteln deckt natürlich fluoreszierende Körperflüssigkeiten auf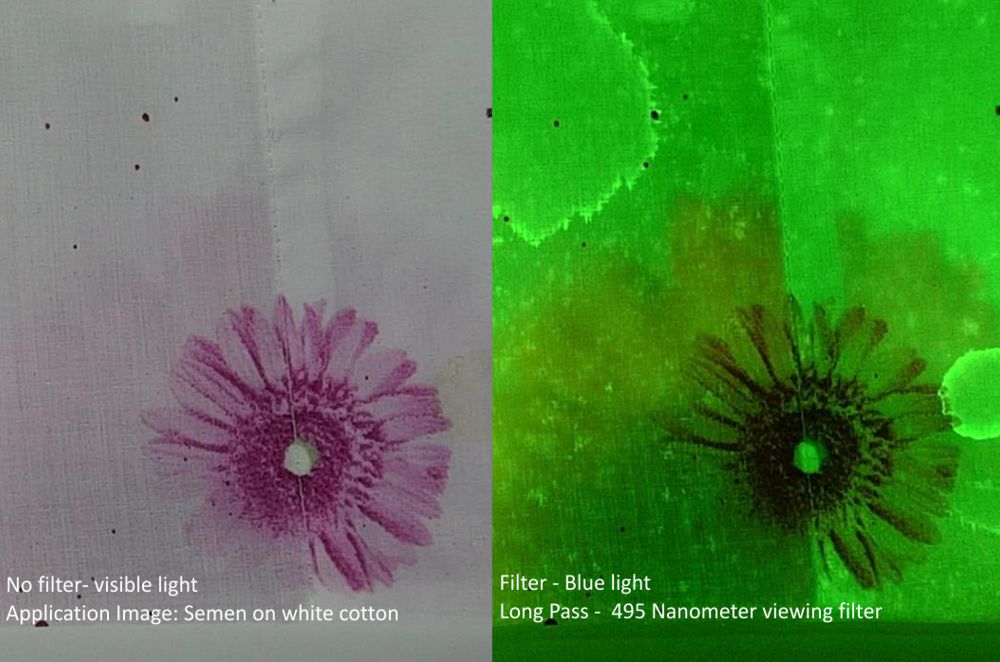 Sperma auf weißer Baumwolle – unter blauer Beleuchtung sichtbar gemacht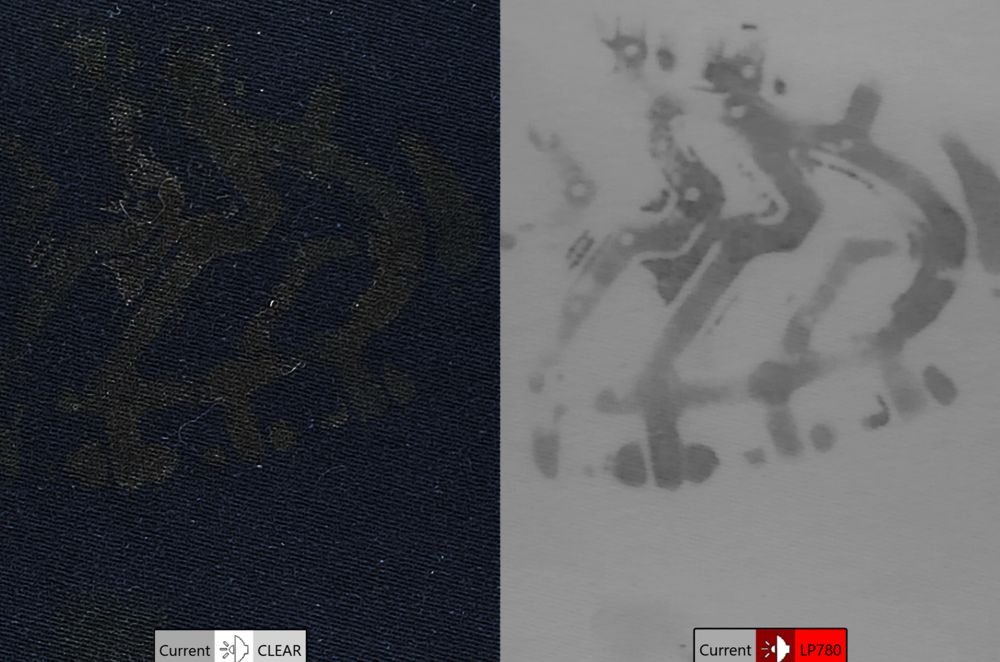 Blut auf schwarzem Stoff – unter IR‑Beleuchtung sichtbar gemacht
Accessories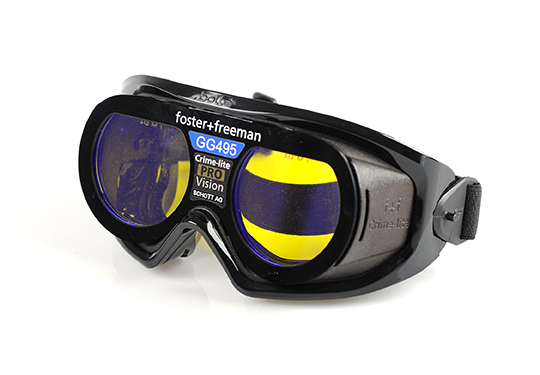 Crime-lite anti-glare viewing goggles and camera filters are essential for the examination and photography of fluorescent evidence and are supplied as standard with all Crime-lite 82S cased sets.
Each anti-glare filter is manufactured from Schott glass with an additional coating to suppress auto-fluorescent emissions from the Schott glass itself, thus ensuring maximum optical performance when using high power light sources.
Download PDF: Anti-Glare Accessories
As standard foster+freeman camera lens filters are supplied with 62mm fittings, other sizes are available on request.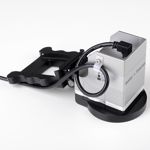 5MP IR sensitive camera
for the visualization and digital image capture of evidence
Attaches to the Crime-lite 82S
Hi-speed USB 2.0 interface
Includes UV, Vis & IR filters
Includes image capture software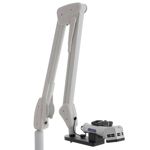 Articulated Arm
for the hands-free operation of the Crime-lite 82S IR
Bench or wall mounted
Reach 132cm
Internal power and USB cables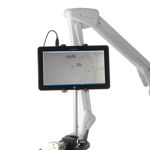 Tablet PC Mount
adjustable mount that clamps tablet PC to Articulated Arm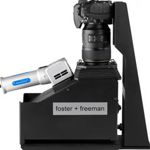 Designed for use with the Crime-lite 82S, the Crime-lite Viewing Box provides a simple solution to a long-standing problem.
When using a high-intensity light source for the examination of fluorescent evidence including latent fingerprints it is often the case that ambient light reduces the visibility of the print. The Crime-lite Viewing Box solves this problem by shielding the fingerprint from all ambient light ensuring optimum visibility.
The Crime-lite Viewing box has pre-cut slots to accommodate Foster + Freeman anti-glare viewing goggles or an SLR camera. Accessories include a camera stand and lens bellows.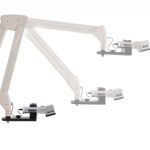 Available for use with all Foster + Freeman Crime-lites, this heavy-duty low-profile articulated arm allows for easy hands-free operation of high-intensity light sources.
Internal power cables can be used to connect the Crime-lite (and optional camera) to an AC mains power outlet without trailing wires.
Crime-lite's are attached via an adjustable clamp.
Available for use with all Foster + Freeman Crime-lites but originally designed for use with Crime-lite 82S IR and Crime-lite ML2 systems (light source, camera, and tablet PC), this robust wheeled cart is ideal for use in forensic laboratories.
The cart is mounted on lockable castors and can be manoeuvred around exhibits. A two-point fixing plate allows for the easy attachment of a Crime-lite articulated arm.
An optional uninterruptible power supply can be used to power equipment with no trailing wires. When not in use the trolley can be connected to an AC mains power outlet to be recharged.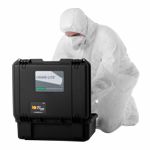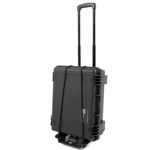 CSI Case
available in a variety of sizes for all Crime-lite forensic light sources.
CSI Case Trolley
for easy transportation of Crime-lite CSI cases.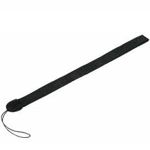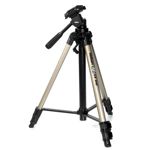 Wrist Lanyard
attaches to handheld Crime-lites to prevent the risk of being dropped.
Tripod
available for all Crime-lite forensic light sources.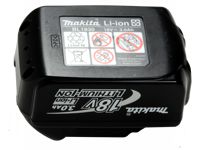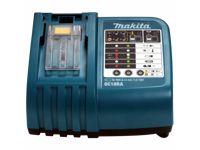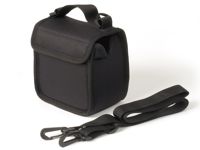 Spare or replacement batteries and battery chargers are available for all handheld Crime-lites. The following components are available for the Crime-lite 82S.
Battery
ORDER CODE: QCL/82S/008B
TYPE: 18V Li Ion rechargeable
Charger
ORDER CODE: QCL/82S/009
CHARGE TIME: 22 minutes
Vehicle Batter Charger
Battery pouch with strap