Crime-lite

®

LASER

Für die Erkennung und Untersuchung auch der kleinsten forensischen Spuren; die neue Crime-lite LASER bietet intensive Ultraschmalband-LASER-Beleuchtung aus einer einfach tragbaren Lichtquelle.

Die Crime-lite LASER ist in blauer (447 nm) und grüner (520 nm) Wellenlänge verfügbar und kann Beweismittel wie latente und behandelte Fingerabdrücke, Körperflüssigkeiten und andere wertvolle Spuren von forensischen Beweismitteln sichtbar machen:
Latente und behandelte Fingerabdrücke
Körperflüssigkeiten (einschließlich Blut, Speichel, Sperma etc.)
Brandbeschleuniger und Schmauchspuren
Rückstände illegaler Drogen
Weitere kleinste Beweismittelspuren
Schmalband-LASER-Beleuchtung
Der Hauptgrund für einen Ermittler, lieber eine LASER- als eine LED‑Lichtquelle einzusetzen, liegt in der Präzision des schmalen Wellenbereichs, die ein LASER bietet. Die Crime-lite-LASER-Beleuchtung ist chirurgisch präzise und wurde entwickelt, um Fluoreszenz innerhalb einer schmalen Bandbreite von 2 nm zu aktivieren; so wird nur das direkt angestrahlte Zielbeweismittel angeleuchtet, ohne ungewollte Hintergrundfluoreszenz auszulösen.
Da die gesamte LASER-Ausgabe auf eine so schmale Beleuchtungsbandbreite fokussiert wird, wird die Lichtintensität noch weiter erhöht und eine gleichmäßige Lichtverteilung über den gesamten Strahldurchmesser gewährleistet.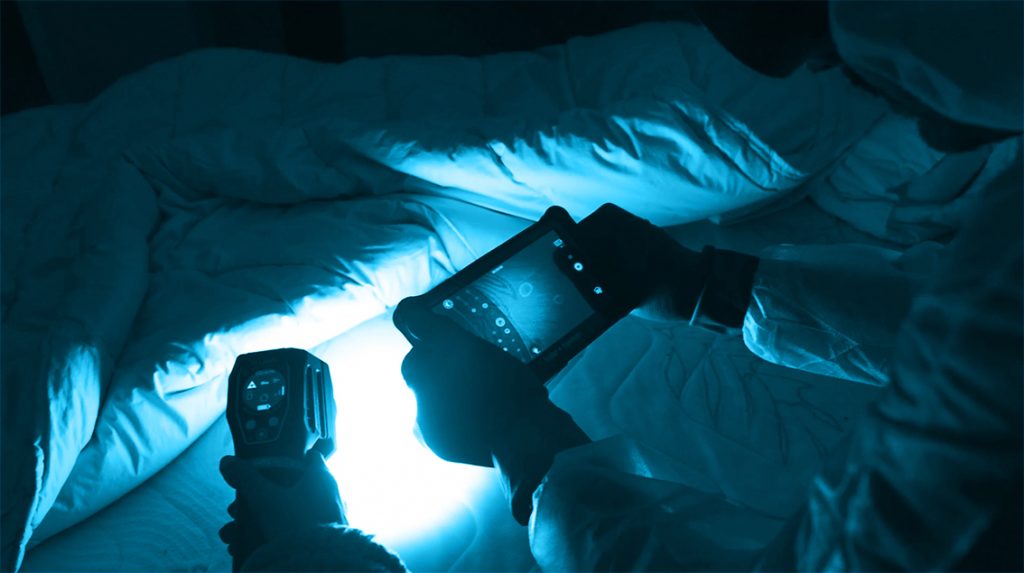 LED vs LASER
Während sowohl LED- als auch LASER-Beleuchtung Spuren forensischer Beweismittel sichtbar machen können, kann die schmale Bandbreite der LASER-Ausgabe die Hintergrundfluoreszenz deutlich reduzieren und so für hervorragenden Kontrast sorgen.
Produktvideos
Anwendungsvideo
Betrachten Sie gemeinsam mit unserer Anwendungsspezialistin Laura die beeindruckenden Ergebnisse der Crime-lite LASER bei einer Reihe von forensischen Anwendungen näher.
Sicherheitsmerkmale
Wie bei all unseren Produkten hat die Benutzersicherheit oberste Priorität; dies gilt umso mehr bei unserer ersten Crime-lite mit LASER – im Video sehen Sie Beispiele für den sicheren LASER-Betrieb.
Übersicht über das Set
Unsere Crime-lite-LASER-Sets wurden benutzerorientiert entwickelt; sie bieten Ihnen alles, was Sie für den sicheren und effektiven Betrieb benötigen, in einer sicheren und robusten Einheit.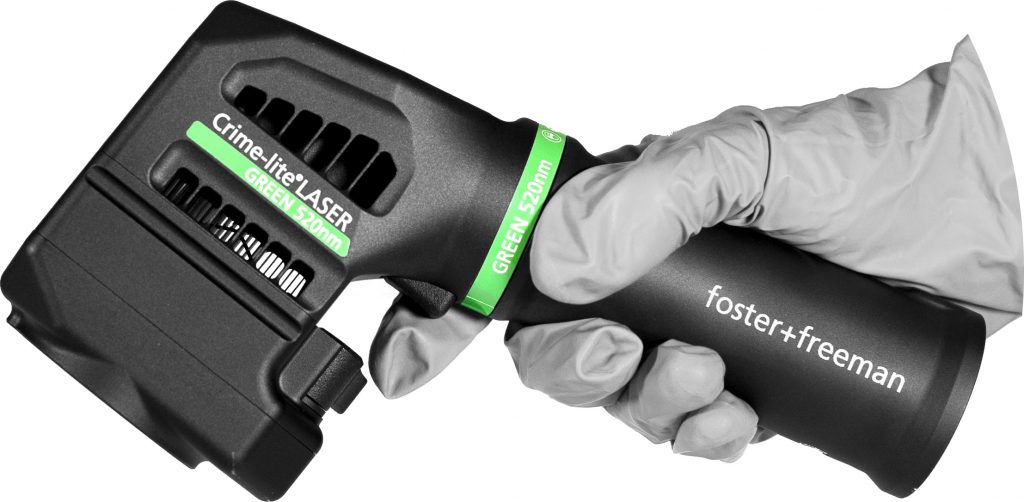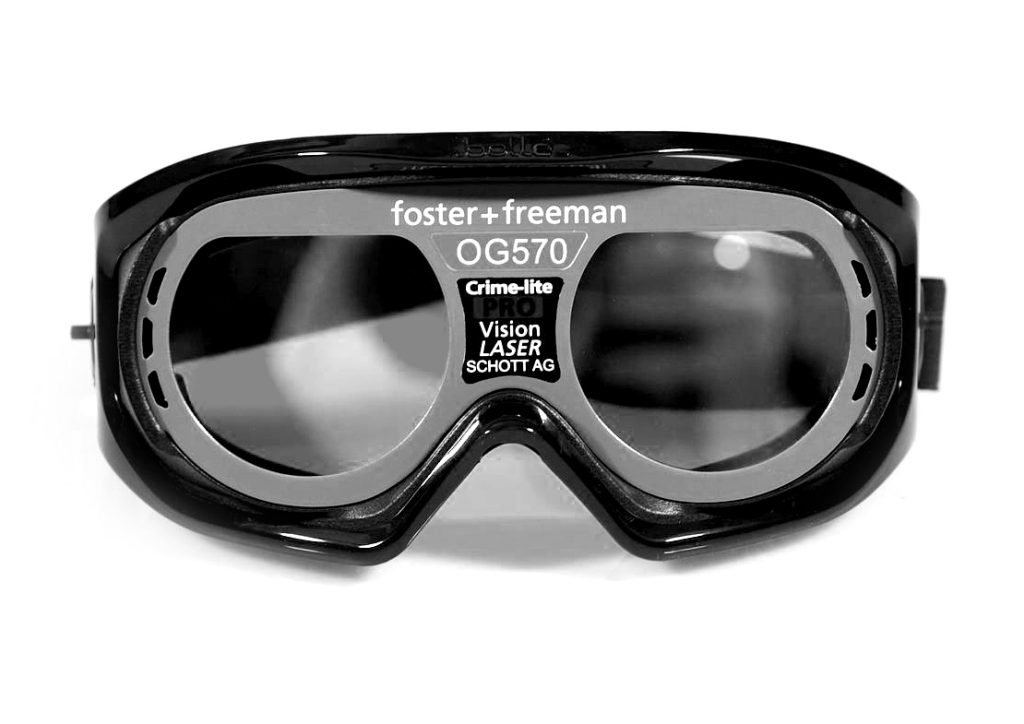 Sicherheit mit dreifacher Verriegelung
Die Sicherheit des Endnutzers war im Design der Crime-lite LASER ein zentrales Anliegen. Eine Kombination aus robusten Sicherheitsverriegelungen schützt den Benutzer und alle Personen in der Umgebung stets vor versehentlicher Exposition mit dem starken Laserstrahl des Geräts.
Fokus auf Sicherheit
Jede Crime-lite LASER bietet 3 Sicherheitsebenen, um ein unabsichtliches Auslösen des Strahls zu verhindern. Zunächst muss in der LCD‑Schnittstelle des Geräts ein Passcode zur Aktivierung eingegeben werden. Dann muss eine mechanische Strahlblende manuell geöffnet werden, bevor der Laser durch Drücken des Totmannschalters aktiviert wird.
Umfassende Sicherheitslösung
Neben diesen Maßnahmen befinden sich im Lieferumfang jeder Crime-lite LASER eine physische Sperre, Spezialbrillen und ein Sicherheitsschild. Auch LASER-Sicherheitstraining ist verfügbar.

Konformitätserklärung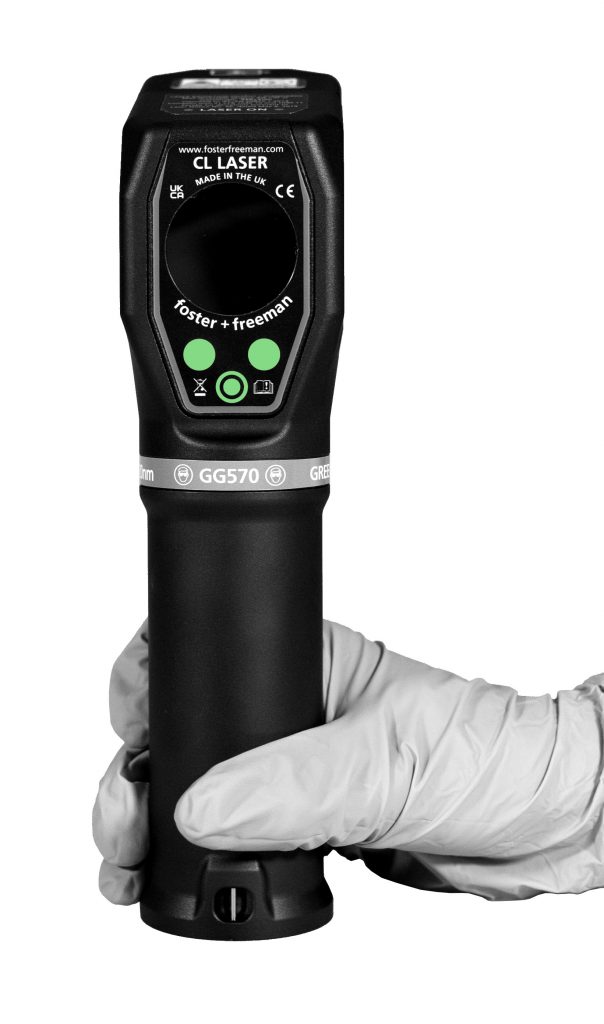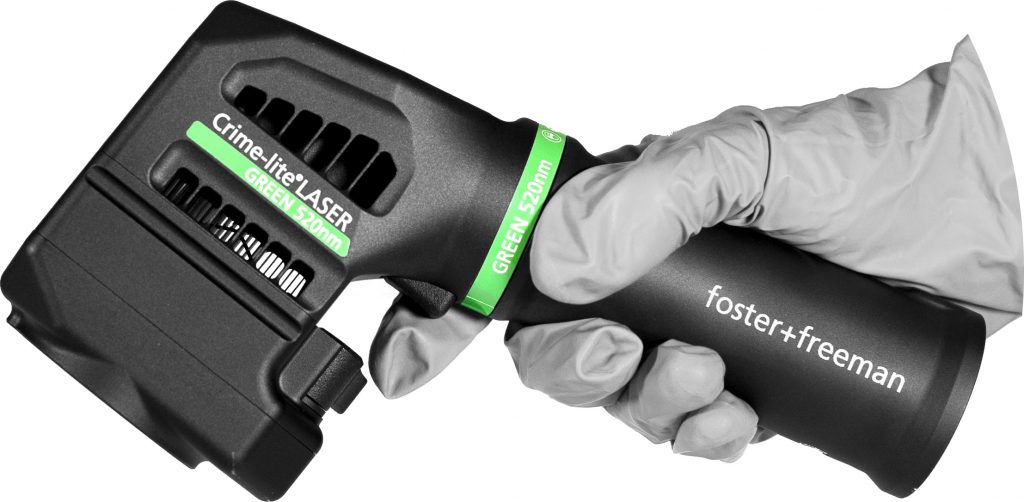 Anwendungen
Grün LASER – Indandion
Grün 82S(LED) 560‑nm‑Filter vs. Grün LASER 560‑nm‑Filter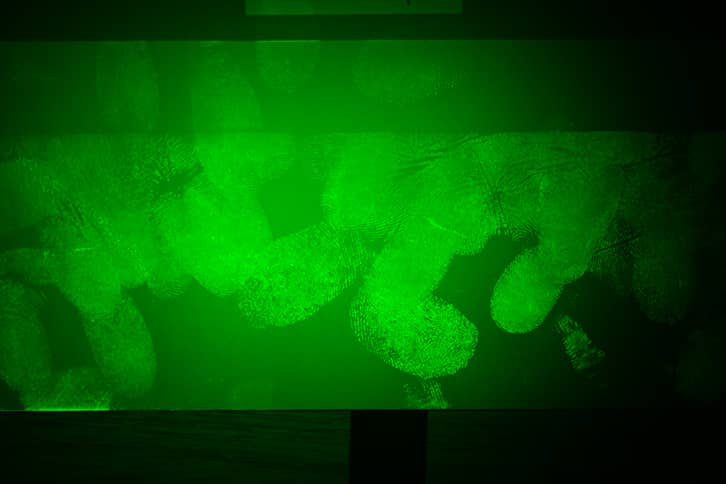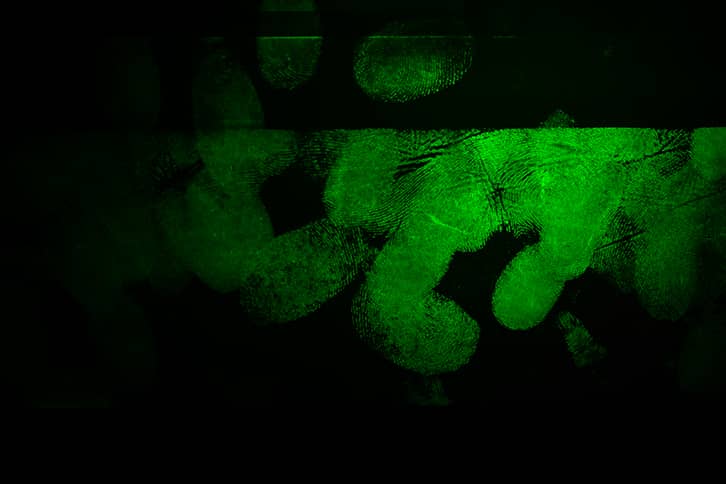 Blau LASER – Latent – gestrichene Wand
Sichtbares Licht vs. Blau LASER 595‑nm‑Filter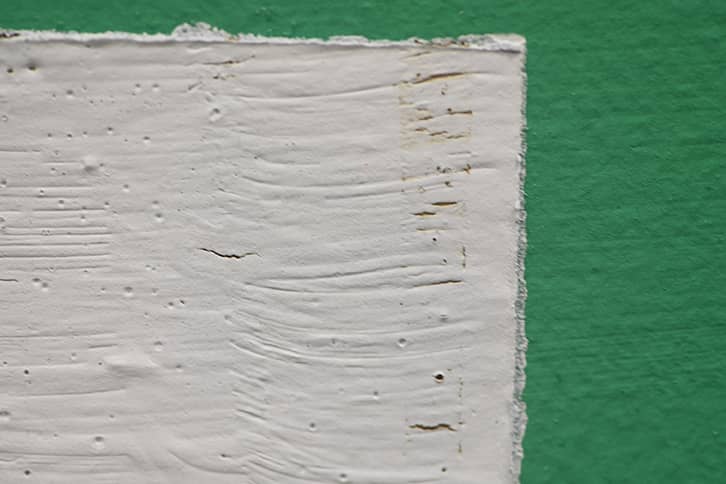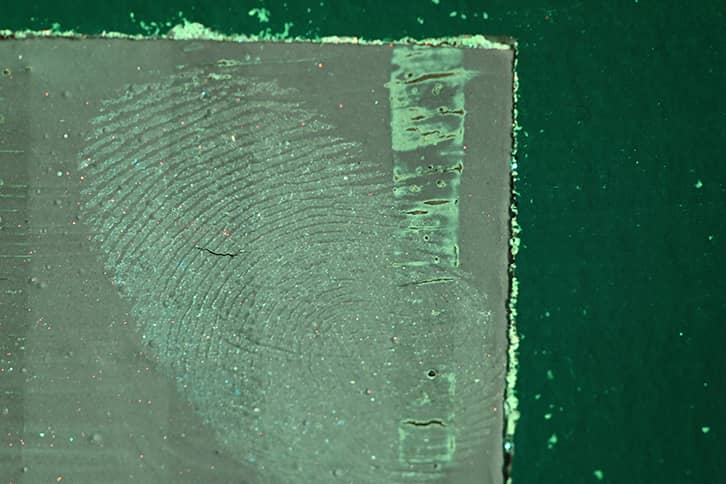 Grün LASER – DFO – Zeitschift
Sichtbares Licht vs. Grün LASER 550‑nm‑Filter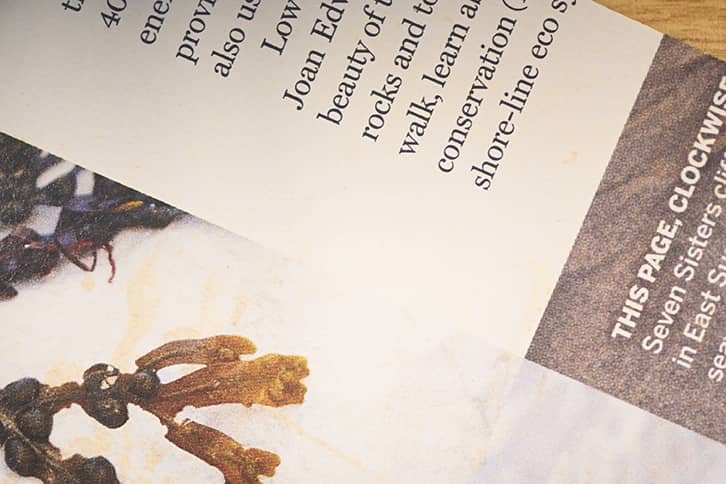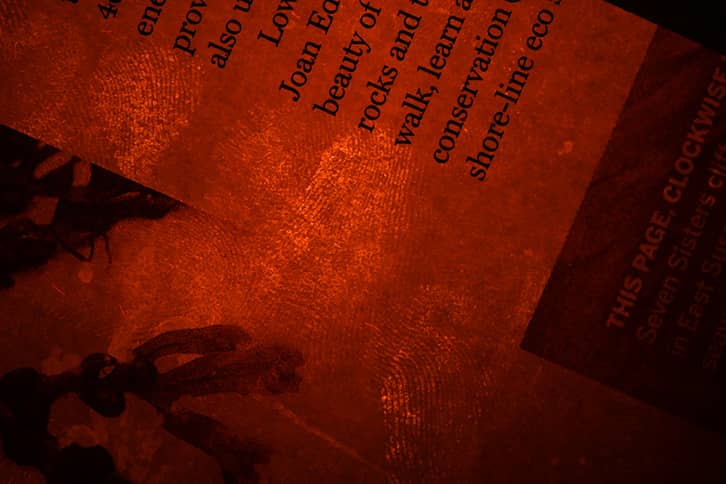 Blau LASER – DFO – weißes Papier
Blau 82S(LED) vs. Blau LASER 495‑nm‑Filter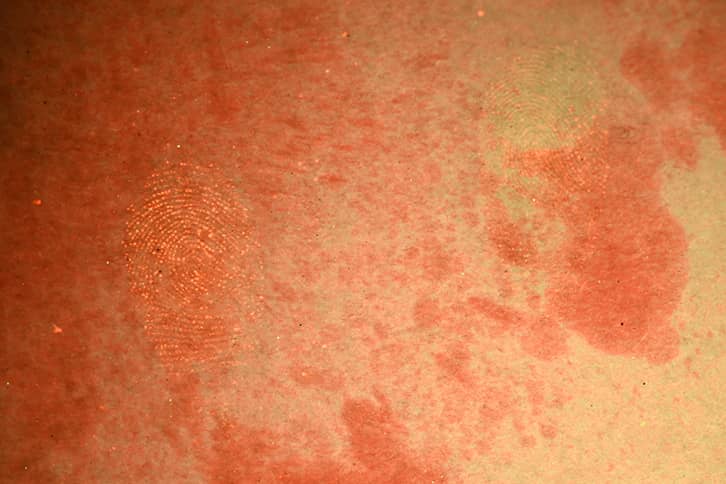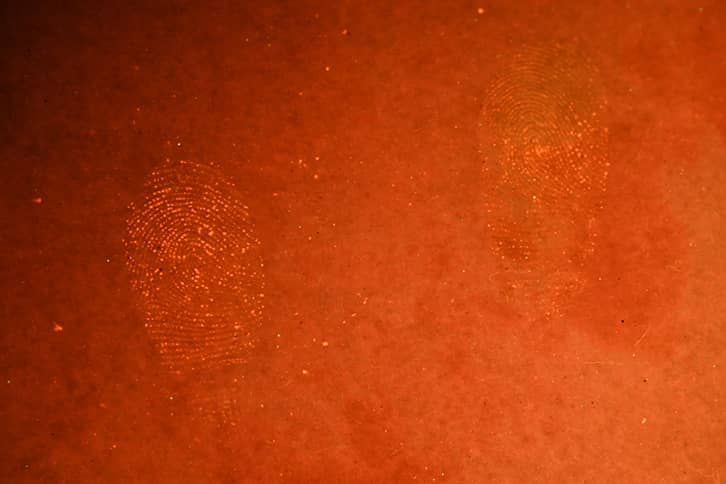 Accessories
Crime-lite anti-glare viewing goggles and camera filters are essential for the examination and photography of fluorescent evidence and are supplied as standard with all Crime-lite 82S cased sets.
Each anti-glare filter is manufactured from Schott glass with an additional coating to suppress auto-fluorescent emissions from the Schott glass itself, thus ensuring maximum optical performance when using high power light sources.
As standard foster+freeman camera lens filters are supplied with 62mm fittings, other sizes are available on request.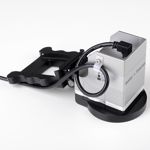 5MP IR sensitive camera
for the visualization and digital image capture of evidence
Attaches to the Crime-lite 82S
Hi-speed USB 2.0 interface
Includes UV, Vis & IR filters
Includes image capture software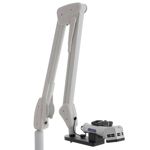 Articulated Arm
for the hands-free operation of the Crime-lite 82S IR
Bench or wall mounted
Reach 132cm
Internal power and USB cables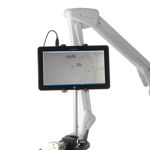 Tablet PC Mount
adjustable mount that clamps tablet PC to Articulated Arm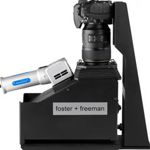 Designed for use with the Crime-lite 82S, the Crime-lite Viewing Box provides a simple solution to a long-standing problem.
When using a high-intensity light source for the examination of fluorescent evidence including latent fingerprints it is often the case that ambient light reduces the visibility of the print. The Crime-lite Viewing Box solves this problem by shielding the fingerprint from all ambient light ensuring optimum visibility.
The Crime-lite Viewing box has pre-cut slots to accommodate Foster + Freeman anti-glare viewing goggles or an SLR camera. Accessories include a camera stand and lens bellows.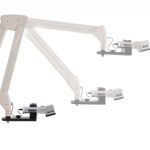 Available for use with all Foster + Freeman Crime-lites, this heavy-duty low-profile articulated arm allows for easy hands-free operation of high-intensity light sources.
Internal power cables can be used to connect the Crime-lite (and optional camera) to an AC mains power outlet without trailing wires.
Crime-lite's are attached via an adjustable clamp.
Available for use with all Foster + Freeman Crime-lites but originally designed for use with Crime-lite 82S IR and Crime-lite ML2 systems (light source, camera, and tablet PC), this robust wheeled cart is ideal for use in forensic laboratories.
The cart is mounted on lockable castors and can be manoeuvred around exhibits. A two-point fixing plate allows for the easy attachment of a Crime-lite articulated arm.
An optional uninterruptible power supply can be used to power equipment with no trailing wires. When not in use the trolley can be connected to an AC mains power outlet to be recharged.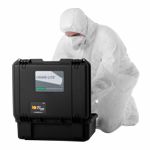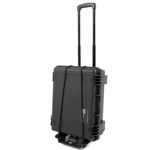 CSI Case
available in a variety of sizes for all Crime-lite forensic light sources.
CSI Case Trolley
for easy transportation of Crime-lite CSI cases.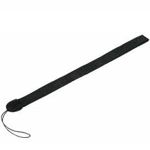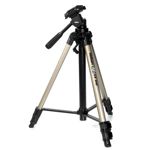 Wrist Lanyard
attaches to handheld Crime-lites to prevent the risk of being dropped.
Tripod
available for all Crime-lite forensic light sources.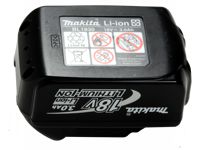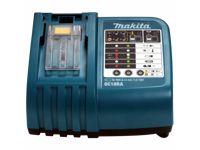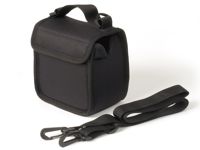 Spare or replacement batteries and battery chargers are available for all handheld Crime-lites. The following components are available for the Crime-lite 82S.
Battery
ORDER CODE: QCL/82S/008B
TYPE: 18V Li Ion rechargeable
Charger
ORDER CODE: QCL/82S/009
CHARGE TIME: 22 minutes
Vehicle Batter Charger
Battery pouch with strap