Crime-lite

®

X

Tragbare Multispektral-LED‑Lichtquelle mit fortschrittlicher Funktionalität: Die größte Weiterentwicklung in der Technologie für forensische Lichtquellen seit mehr als 20 Jahren.

Die Crime-lite X ist ein vollständiges ALS‑Set in einer einzigen Lichtquelle und ermöglicht es dem Ermittler, nahtlos zwischen weißen, UV-, violetten, blauen, blau/grünen, grünen, orangen, roten und Infrarot‑LED umzuschalten, um eine umfassende Multispektraluntersuchung eines Tatorts durchzuführen.

Die Crime-lite X wird über eine einfache Schnittstelle mit 3 Tasten gesteuert und bietet neue Funktionalitäten, die es so bei einer forensischen Lichtquelle noch nie gab; so kann sichergestellt werden, dass Tatort- und Laborermittler bei jeder Untersuchung die maximale Menge an Beweismitteln finden.
1 Lichtquelle,
10 LEDs, 175 Wellenlängen
Die Crime-lite X umfasst LED in Weiß, UV, Violett, Blau, Blau/Grün, Grün, Orange, Rot und Infrarot.
Sie können drei beliebige LED kombinieren, um die Ausgangsleistung zu vervielfachen, und 175 Wellenlängenkombinationen bilden, um die optimale Beleuchtung für jeden Beweismitteltyp zu erzeugen.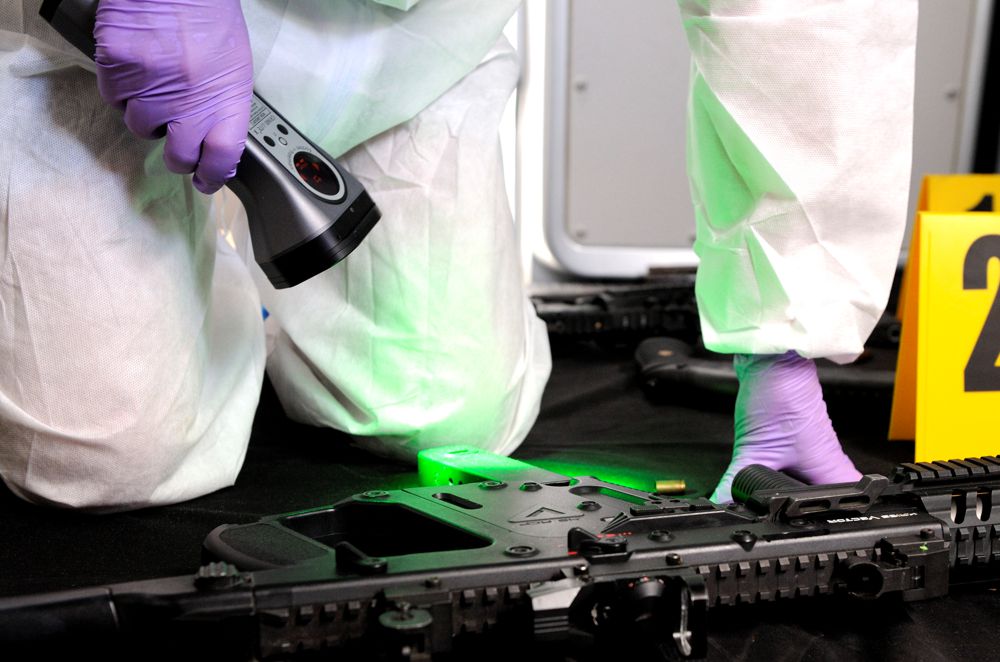 Crime-lite® X
Serologie-Suchset
Wir bieten auch ein Set speziell für die forensische Serologie an, in dem sich eine forensische Lichtquelle mit 5 Wellenbereichen zum Erkennen und Untersuchen von Körperflüssigkeiten sowie zusätzliches Zubehör befinden.
Enthaltene Wellenlängen: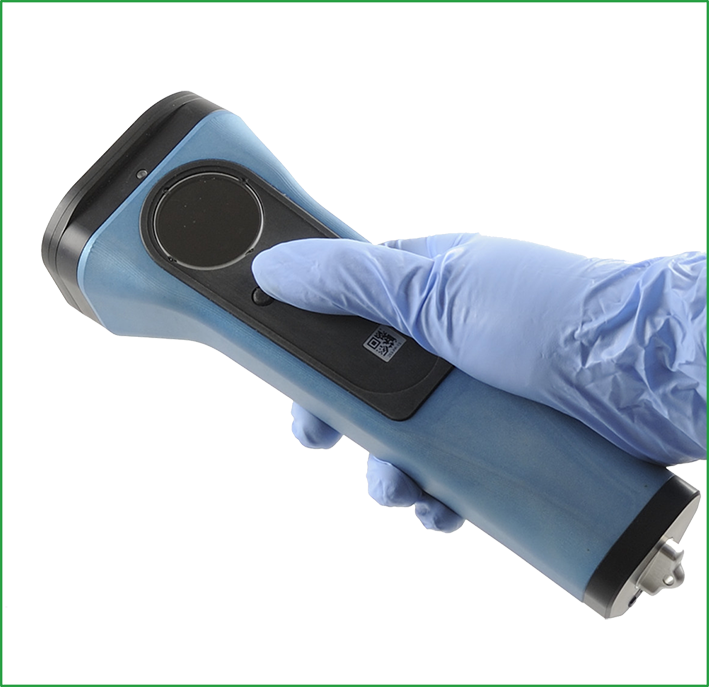 Integrierte Funktionalität
Vollumfängliche Steuerung der Funktionen der Crime-lite X sowie Überwachung der Lichtquellenleistung über das integrierte LCD‑Displaypanel.
Funktionen:
Rasches Durchsehen der Beleuchtungswellenbereiche
Auswahl von Multi-LED‑Wellenlängenkombinationen
Anpassung der Intensität der Beleuchtungsausgabe
Leistungsüberprüfung Selbsttest nach ISO‑Standard
Integrierte Dunkelheitsanpassungsprüfung
Batteriestatus Laufzeit/Leistungsquelle
Immer in Verbindung
Nutzen Sie die spezielle Mobiltelefonapp der Crime-lite X, um eine einzelne Lichtquelle zu bedienen und zu überwachen oder um mehrere Einheiten für unterschiedlichste Anwendungen zu gruppieren.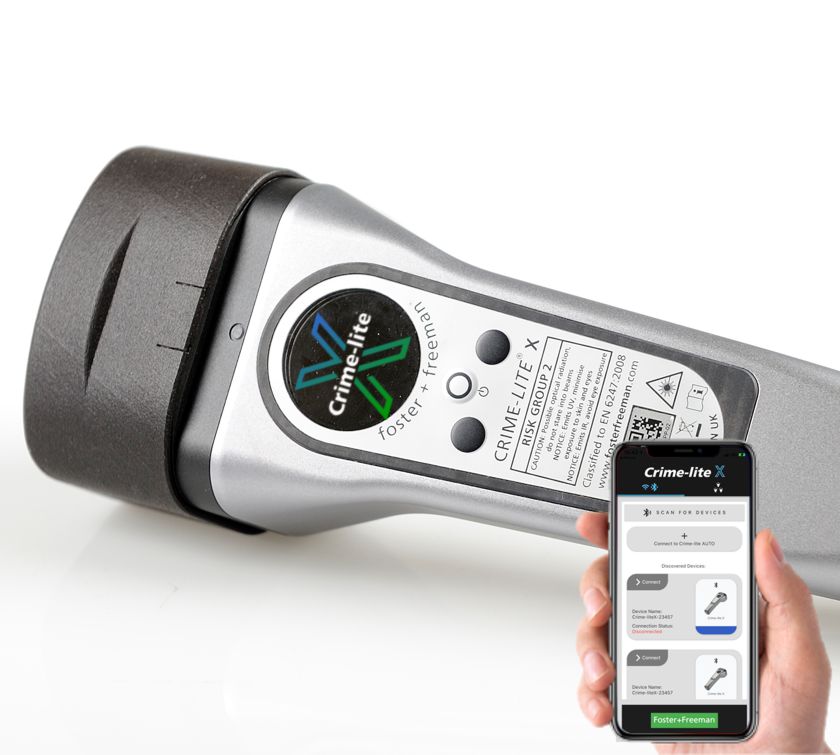 Anwendungen
Am Tatort oder im Forensiklabor bietet die Crime-lite X Beleuchtung in bis zu 175 Wellenbereichen mit hoher Intensität zum Erkennen und Untersuchen von physischen Beweismitteln.
Fingerabdruck in Motoröl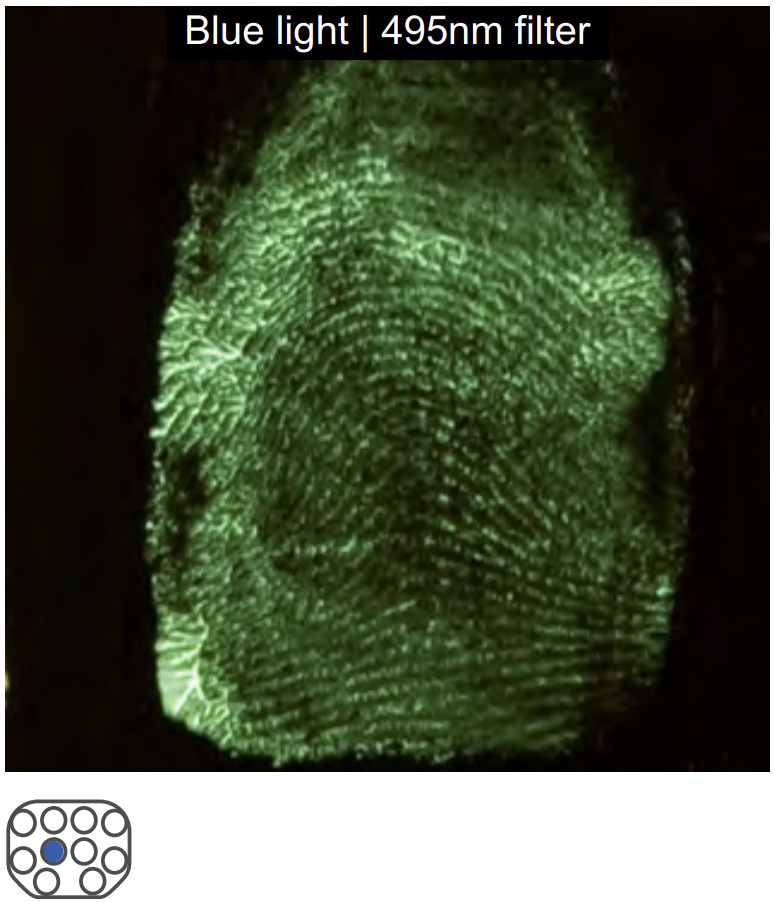 Mit BY‑40 behandelter Fingerabdruck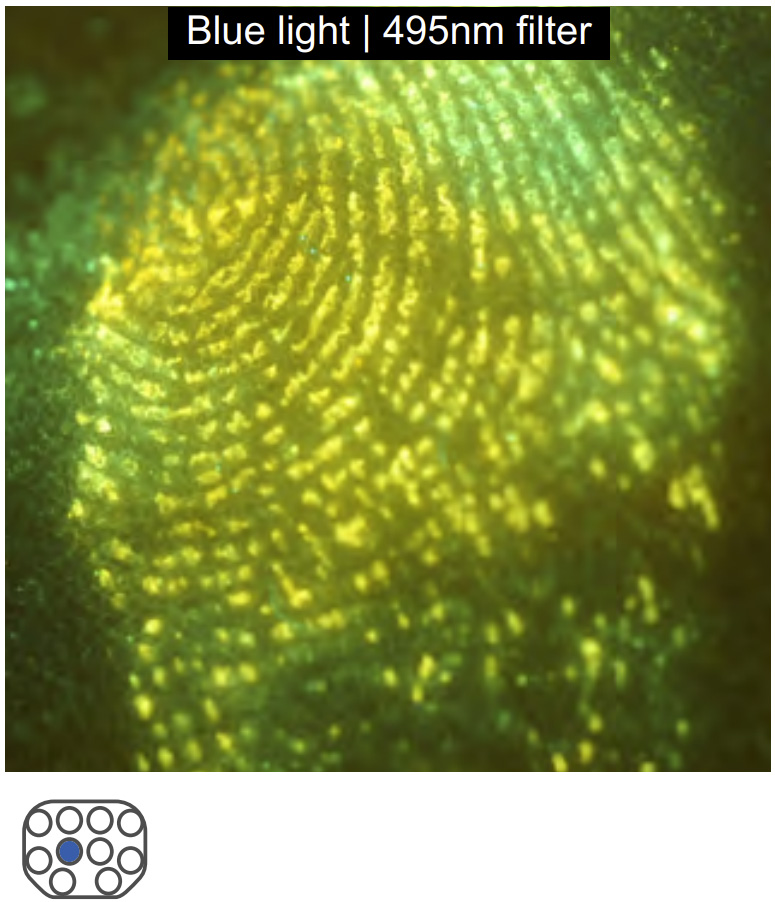 Mit DFO behandelter Fingerabdruck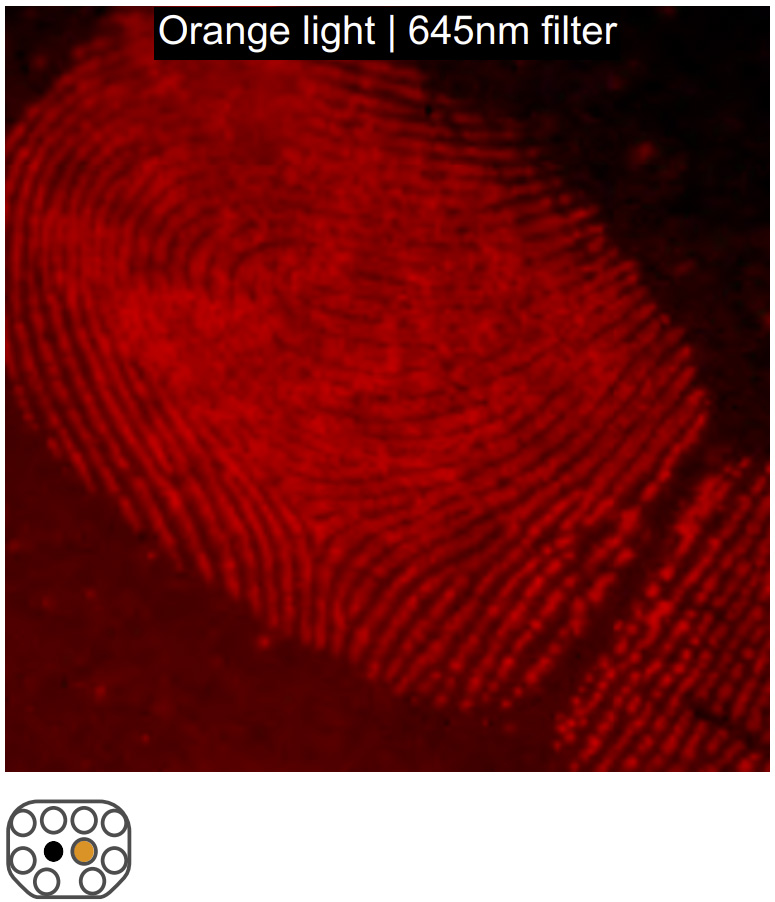 Mit fpNatural bepuderter Fingerabdruck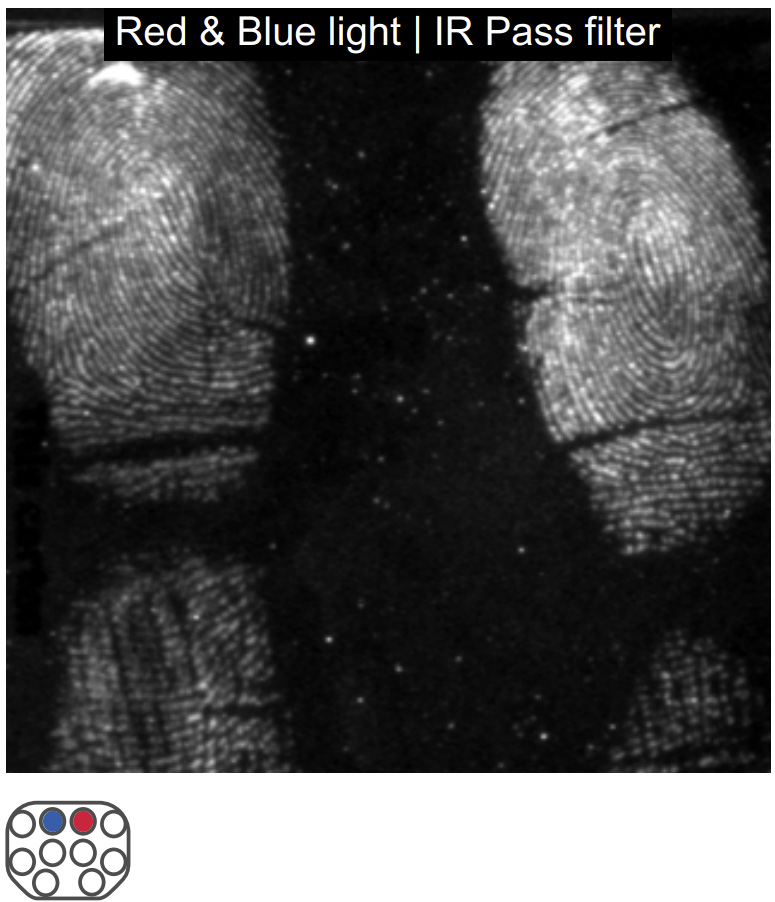 Sperma auf dunklem Stoff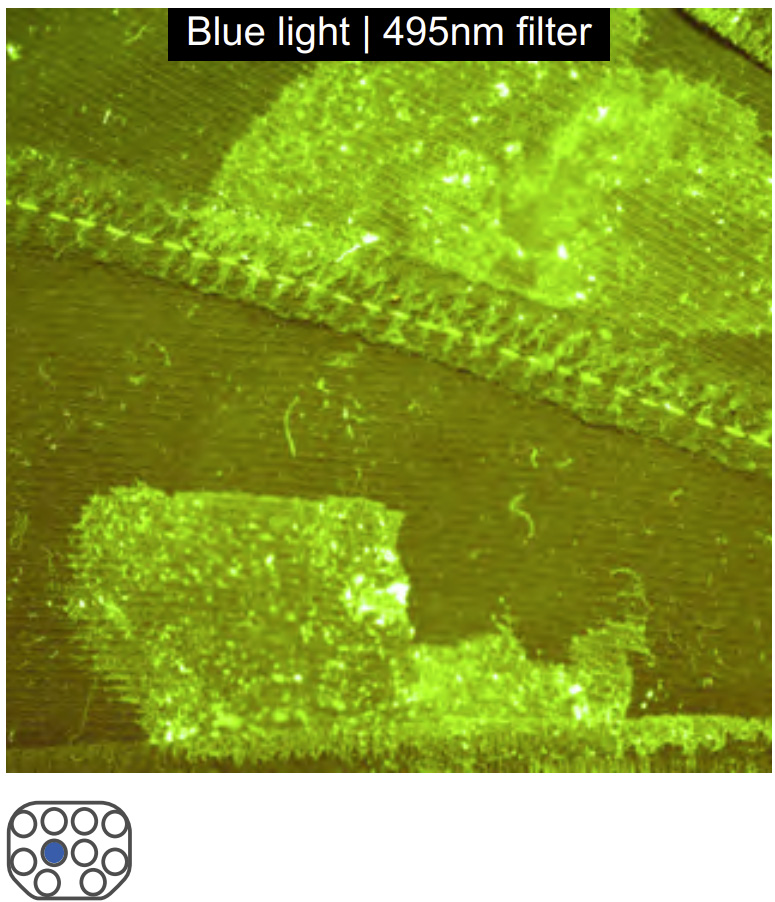 Blut auf schwarzem Stoff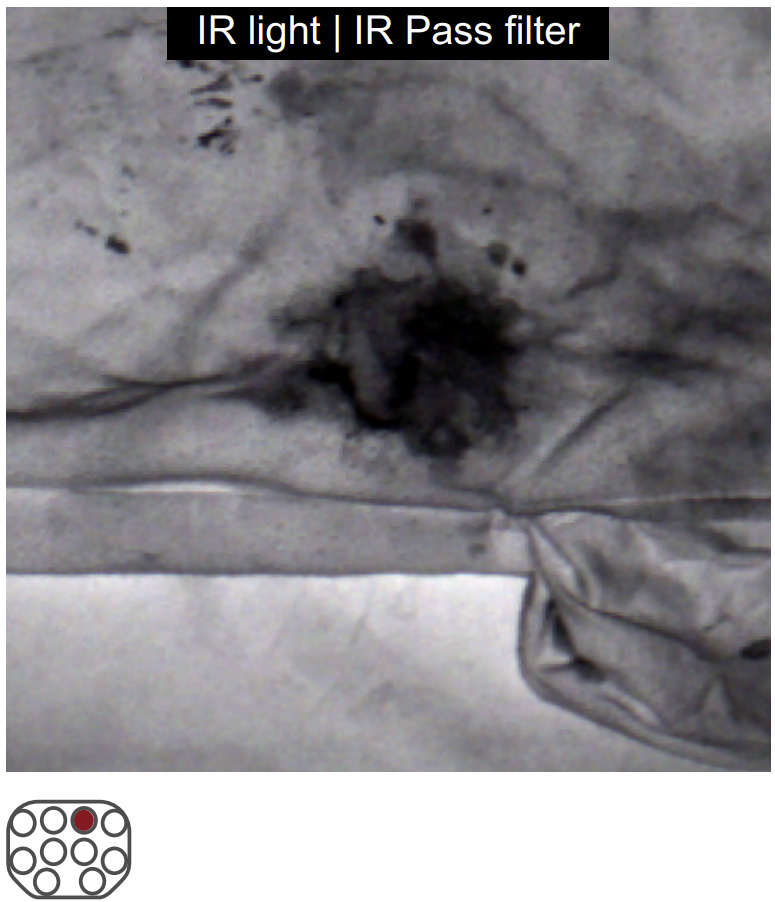 Brandbeschleuniger (Benzin) auf weißem Stoff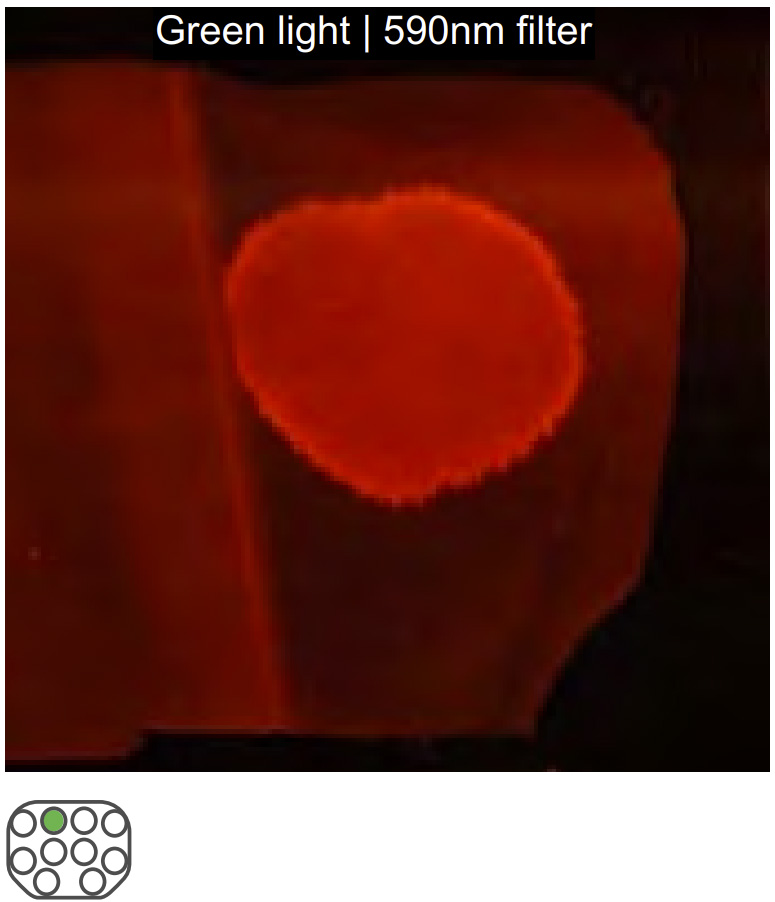 Schmauchspuren auf schwarzem Schuh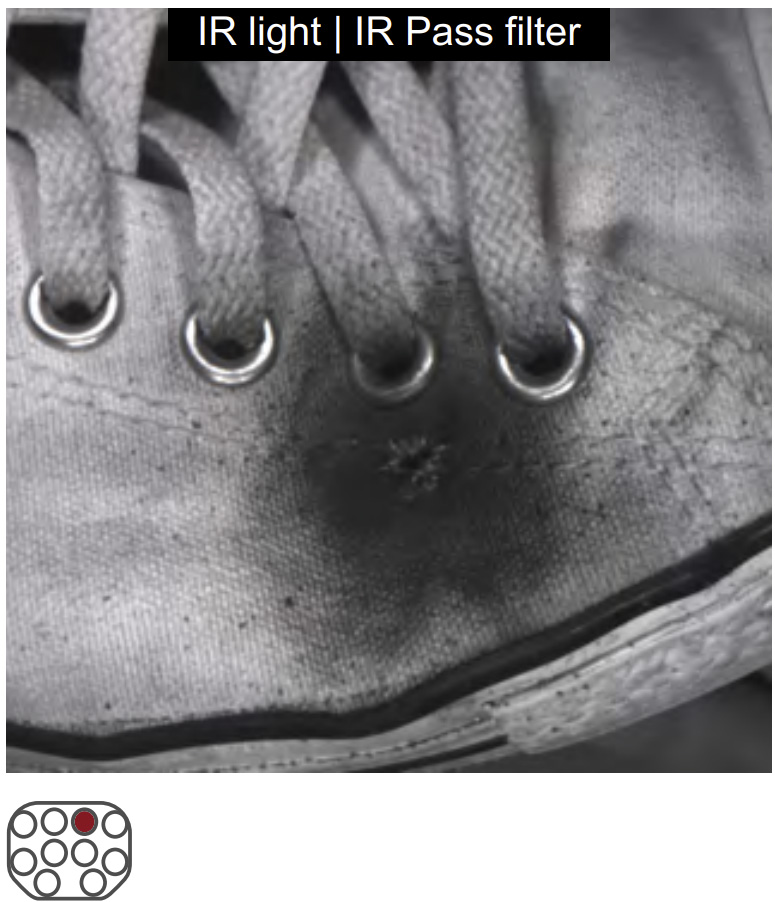 Körperflüssigkeiten auf Teppich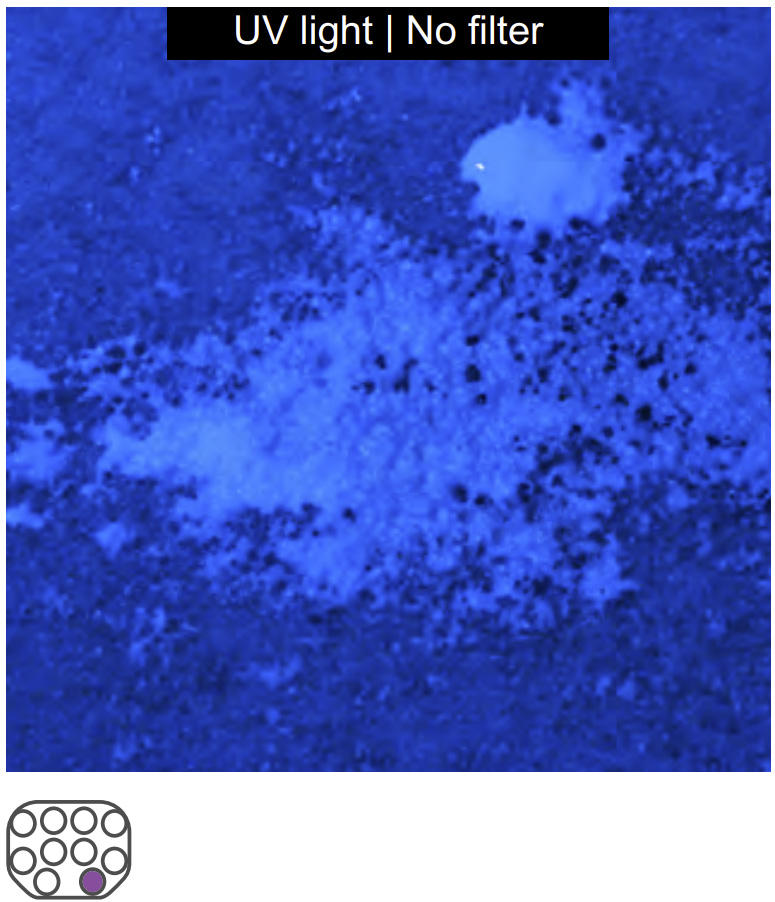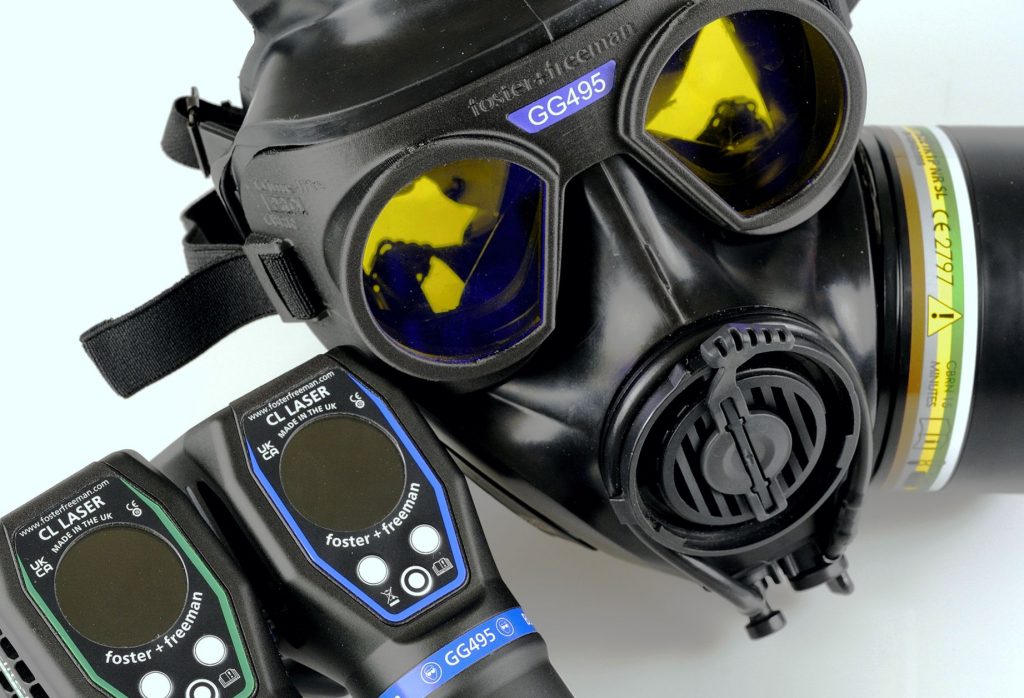 Crime-lite® PRO VISION
Noch mehr Beweismittel mit den Sichtbrillen und Objektivfiltern PRO VISION sehen
Um das Potenzial jeder einzelnen Untersuchung zu maximieren, müssen Ermittler mit geeigneten Fluoreszenz-Sichtbrillen und -Kameraobjektivfiltern ausgestattet sein.
Das Zubehör von Crime-lite PRO VISION ist in zahlreichen Formaten erhältlich, auch als Aufsteckfilter für Atemschutz-Vollmasken.
Passende Webinare
Our specialist forensic science webinars are a great way to learn about our products and their capabilities in more detail. We now have an archive of almost 100 webinars covering a wide range of subjects, offering something of interest to forensic professionals and students, whatever their discipline or specialisation.
Our webinars are primarily in English, however they also include footage of practical demonstrations.
Accessories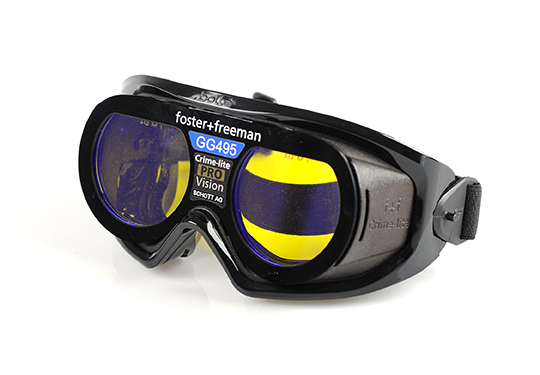 Crime-lite anti-glare viewing goggles and camera filters are essential for the examination and photography of fluorescent evidence and are supplied as standard with all Crime-lite 82S cased sets.
Each anti-glare filter is manufactured from Schott glass with an additional coating to suppress auto-fluorescent emissions from the Schott glass itself, thus ensuring maximum optical performance when using high power light sources.
Download PDF: Anti-Glare Accessories
As standard foster+freeman camera lens filters are supplied with 62mm fittings, other sizes are available on request.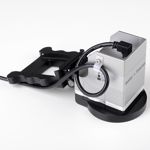 5MP IR sensitive camera
for the visualization and digital image capture of evidence
Attaches to the Crime-lite 82S
Hi-speed USB 2.0 interface
Includes UV, Vis & IR filters
Includes image capture software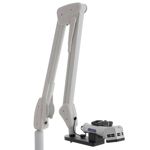 Articulated Arm
for the hands-free operation of the Crime-lite 82S IR
Bench or wall mounted
Reach 132cm
Internal power and USB cables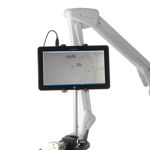 Tablet PC Mount
adjustable mount that clamps tablet PC to Articulated Arm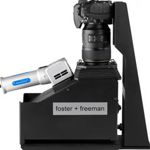 Designed for use with the Crime-lite 82S, the Crime-lite Viewing Box provides a simple solution to a long-standing problem.
When using a high-intensity light source for the examination of fluorescent evidence including latent fingerprints it is often the case that ambient light reduces the visibility of the print. The Crime-lite Viewing Box solves this problem by shielding the fingerprint from all ambient light ensuring optimum visibility.
The Crime-lite Viewing box has pre-cut slots to accommodate Foster + Freeman anti-glare viewing goggles or an SLR camera. Accessories include a camera stand and lens bellows.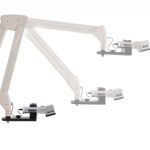 Available for use with all Foster + Freeman Crime-lites, this heavy-duty low-profile articulated arm allows for easy hands-free operation of high-intensity light sources.
Internal power cables can be used to connect the Crime-lite (and optional camera) to an AC mains power outlet without trailing wires.
Crime-lite's are attached via an adjustable clamp.
Available for use with all Foster + Freeman Crime-lites but originally designed for use with Crime-lite 82S IR and Crime-lite ML2 systems (light source, camera, and tablet PC), this robust wheeled cart is ideal for use in forensic laboratories.
The cart is mounted on lockable castors and can be manoeuvred around exhibits. A two-point fixing plate allows for the easy attachment of a Crime-lite articulated arm.
An optional uninterruptible power supply can be used to power equipment with no trailing wires. When not in use the trolley can be connected to an AC mains power outlet to be recharged.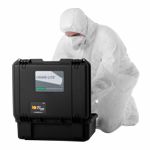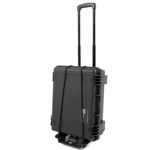 CSI Case
available in a variety of sizes for all Crime-lite forensic light sources.
CSI Case Trolley
for easy transportation of Crime-lite CSI cases.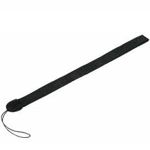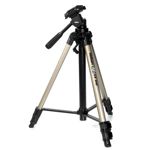 Wrist Lanyard
attaches to handheld Crime-lites to prevent the risk of being dropped.
Tripod
available for all Crime-lite forensic light sources.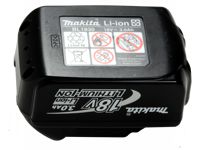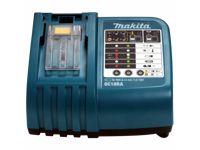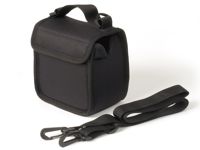 Spare or replacement batteries and battery chargers are available for all handheld Crime-lites. The following components are available for the Crime-lite 82S.
Battery
ORDER CODE: QCL/82S/008B
TYPE: 18V Li Ion rechargeable
Charger
ORDER CODE: QCL/82S/009
CHARGE TIME: 22 minutes
Vehicle Batter Charger
Battery pouch with strap