Meet AARI®,
the unique new fingerprint imaging system that uses Artificial Intelligence to detect ridge detail and assist forensic examiners.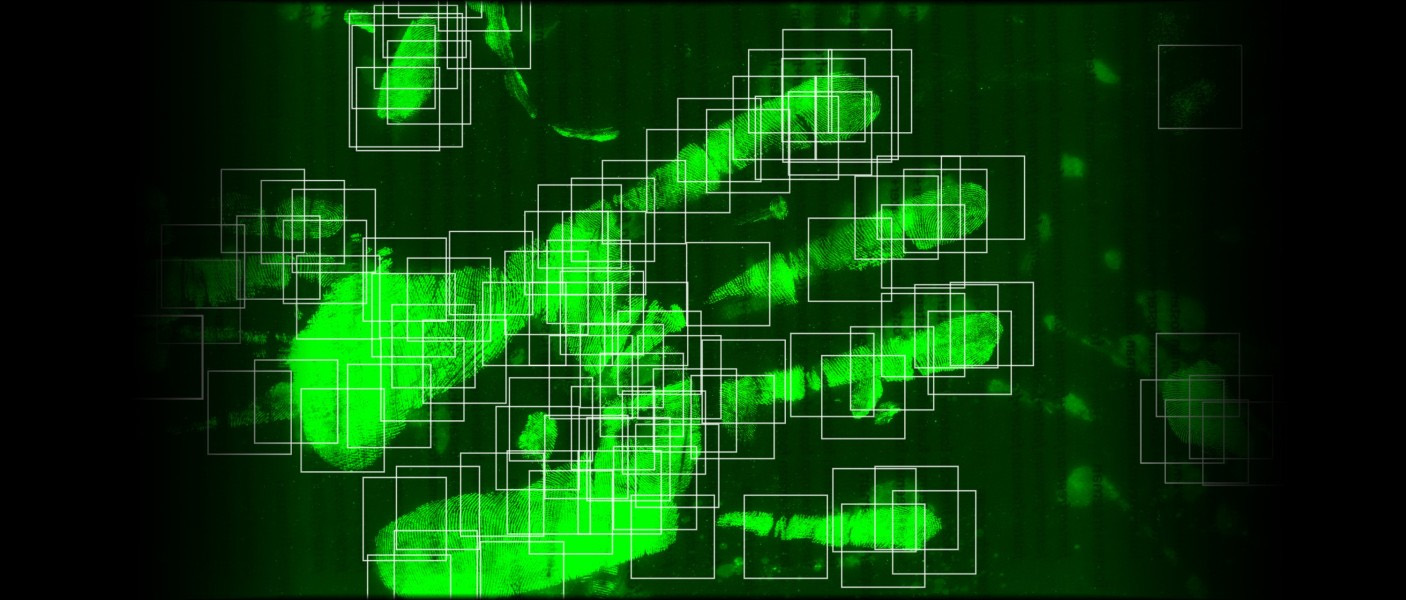 Chemical reagents including ninhydrin, 1,8-diazafluoren-9-one (DFO) and 1,2-indandione are in widespread operational use in forensic labs across the globe. Many fingerprint experts will use at least one of these processes on a daily basis when searching for and revealing fingerprints on items of semi-porous evidence such as paper or card. The method is sound, and the results are consistent, the only problem being the huge amount of time that is spent post-treatment individually examining each item of evidence, diligently marking up and photographing any resulting prints.
However, all of that could be about to change thanks to the development of an exciting new fingerprint technology known as AARI. Visualise, photograph, mark-up and export fingerprints ready for AFIS identification in under 2-minutes
Visualise, photograph, mark-up and export fingerprints ready for AFIS identification in under 2-minutes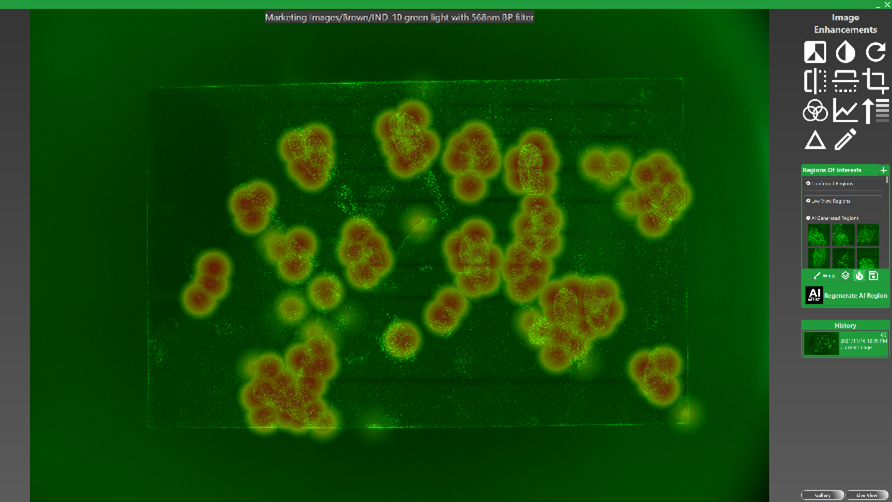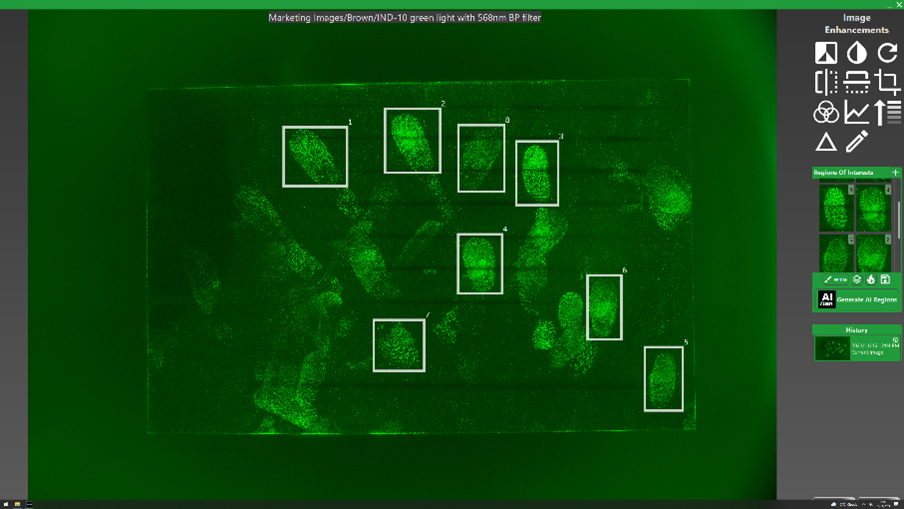 The AARI (Amino Acid Rapid Imager) combines fully-integrated illumination and imaging technology that streamlines the fingerprint visualisation, imaging and mark-up process, completing in under 2-minutes tasks that may previously have taken hours.

Perhaps more interestingly, the AARI device also includes a unique AI-Assist software feature that is set to revolutionise how forensic experts search for areas of identifiable ridge detail.
Developed using Machine Learning technology, AI Assist aids the examiner by searching captured images (up to US Letter size) and quickly locating areas of fingerprint ridge detail. The process requires only one click of a mouse by the operator and takes just a few seconds to complete.
Having scanned a document or image, AI Assist identifies areas of ridge detail by either outlining prints with boxes or using a heatmap. The human examiner may then select areas of interest and manually confirm the presence of fingerprints.
Never tiring, always performing, AARI AI Assist has been trained over hundreds of hours, using thousands of fingermark images, and has been designed to provide unerring assistance to the human examiner.
AI Assist is…
… a unique software tool that assists the examiner in the detection of fingermark ridge detail. The software can significantly speed up the process of fingerprint detection and mark-up.
AI Assist is not…
… intended to replace the role of a skilled fingermark examiner. All AI ASSIST detected marks should be manually verified. The software cannot identify suspects via their fingerprints.
Whilst never a replacement for a human examiner, AI Assist can dramatically speed up the process of detecting prints and is capable of saving many man-hours of labour in the mark-up and report creation.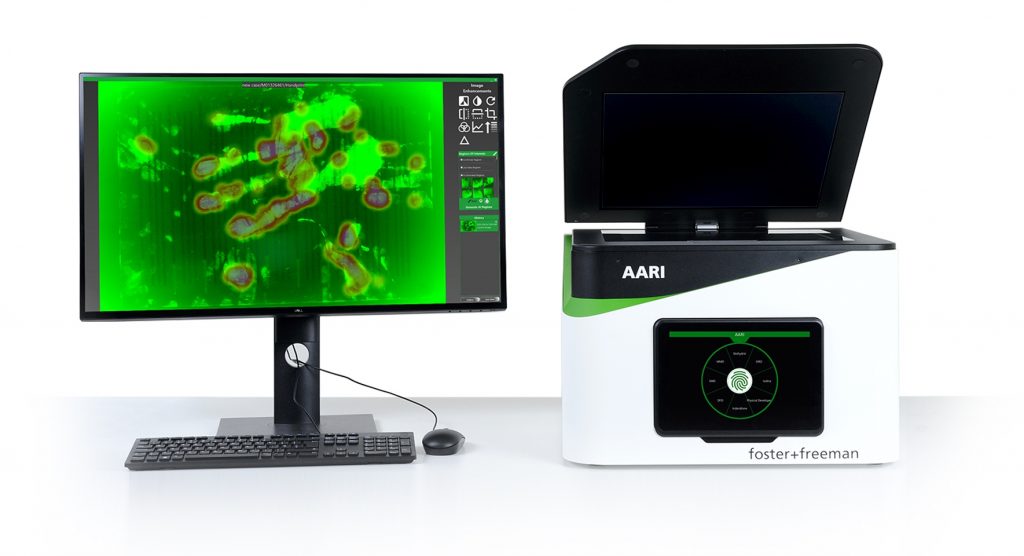 Integrated Technology for a Streamlined Workflow
A fully integrated illumination and imaging system, AARI includes all the components required to visualise and capture fingerprints on semi-porous items of evidence. Operated via the integral touch panel display or an attached PC, AARI is easy to set up and operate with minimal end-user training required.
Pre-set examinations reduce previously labour intensive and time-consuming processes to a simple click of a mouse. Items of evidence up to A4 or US Letter size can be captured, examined, marked up and exported as AFIS-ready images or as a PDF report in under 2-minutes.
Seeing is Believing
The foster+freeman AARI system was officially launched to a select group of forensic examiners as part of our Forensic Webinar Series, with further webinars on artificial intelligence and standardisation. These are now available to view on-demand: