foster+freeman take centre stage at the 2022 IAI Conference
With hundreds of workshops, lectures, exhibitors, and products on show, the IAI Conference is a fast and furious whirlwind of forensic and crime scene activity.
As a leading sponsor at the event, foster+freeman took centre stage throughout the conference, hosting workshops, demonstrating our very latest CSI and lab technology, and of course taking part in the inaugural IAI 5K Fun Run.
Thank you to everyone who came to meet us during the event – for anyone who didn't find the time, please take a look through our event highlights below…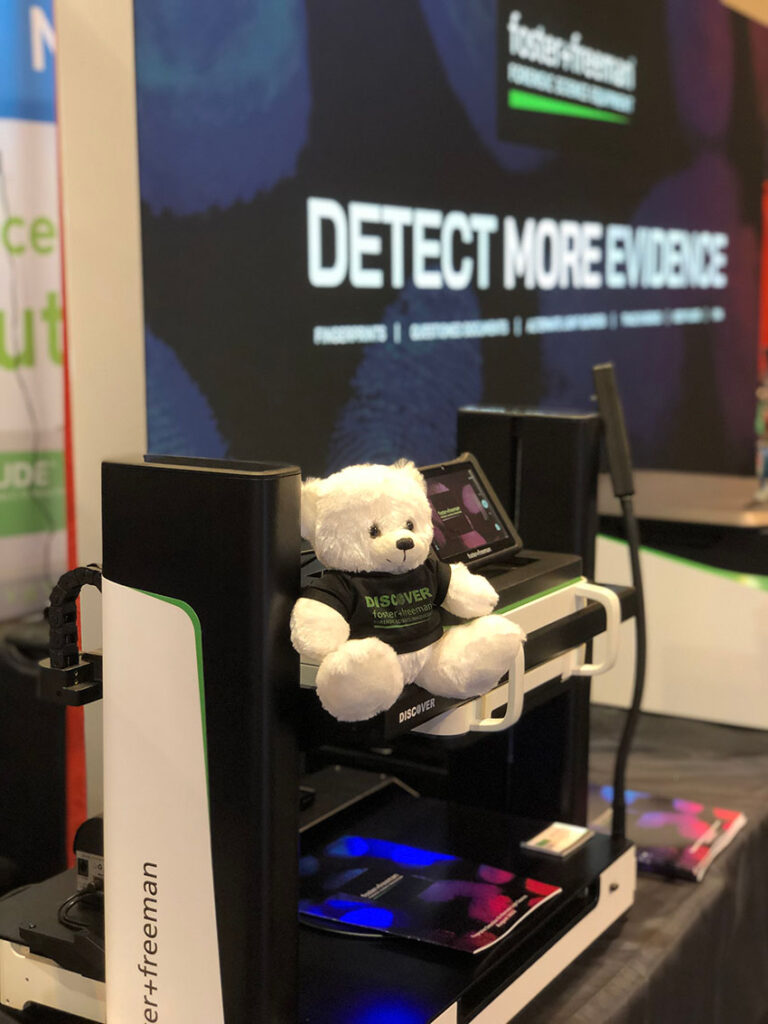 New Technology on Show
IAI provides the ideal opportunity to showcase our latest and greatest products to a knowledgeable audience of forensic professionals. This year saw a debut for a number of brand new products:
NEW PRODUCT:
DISCOVER®
A uniquely versatile workstation that meets the needs of CSI and lab professionals at every stage of the forensic evidence workflow.
KEY TECHNOLOGY:
Crime-lite® AUTO
Forensic imaging technology meets powerful multi-spectral illumination in this complete solution to the search, detection, and capture of evidence.
IAI 2022 EXCLUSIVE:
MVC® FFLEX M
For more than 35-years, MVC fuming cabinets have set the benchmark for performance and reliability as the dependable workhorses of forensic laboratories worldwide.

Updated with a radical new design, the MVC®FFLEX M builds on that tried and trusted technology offering innovative new user-focused features to optimise results, increase laboratory efficiency, and provide complete end-to-end control of the fingermark development process.
ARTIFICIAL INTELLIGENCE:
AARI®
Increase the speed and accuracy of fingerprint visualisation using a fully-integrated detection and imaging system with intelligent AI Assist Ridge Detection software.
Workshops & Lectures
Throughout the week, foster+freeman experts presented a number of workshops and educational seminars.
If you missed any of the live events, please reach out to us for a copy of the presentation slides.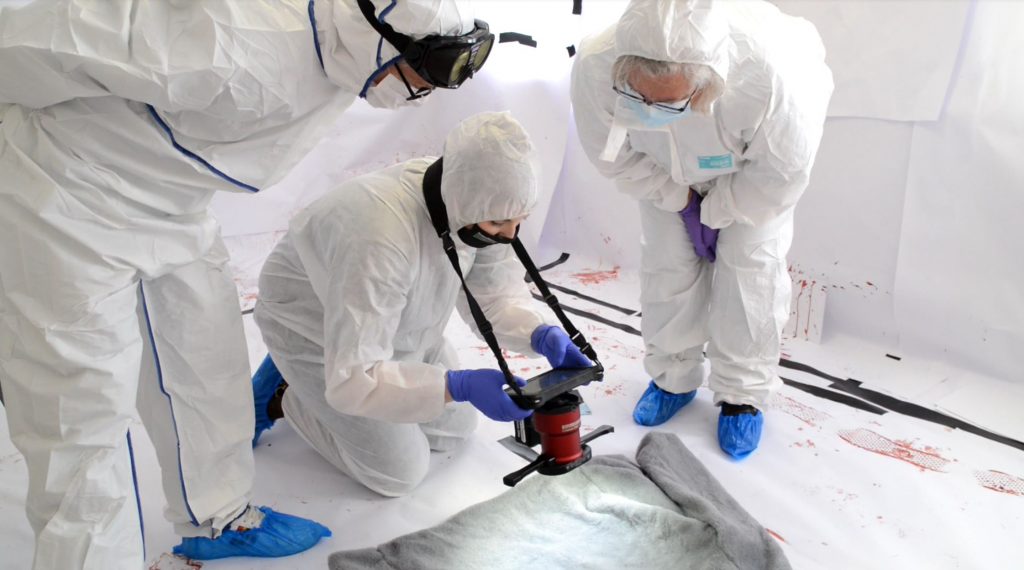 Monday, 1st August
Imaging Porous Fingerprint Evidence: Using innovative new techniques to streamline the examination of paper evidence for fingerprints (Workshop)
Tuesday, 2nd August
What Lies Beneath: Peeling Back the Layers on Forensic Document Evidence (Lecture)
Tuesday, 2nd August
Fingermark development from fired ammunition (Lecture)
Thursday, 4th August
Work Smarter: Utilizing New Light Source Innovations to Help Reduce Your Backlog (Workshop)
5K Fun Run/Walk
At 6:30 AM on Thursday August 4th, over one hundred brave souls joined us for the first ever IAI Conference 5k Fun Run/Walk. The top 3 Male/3 Female received a free registration to the 2023 IAI conference in National Harbor, MD.